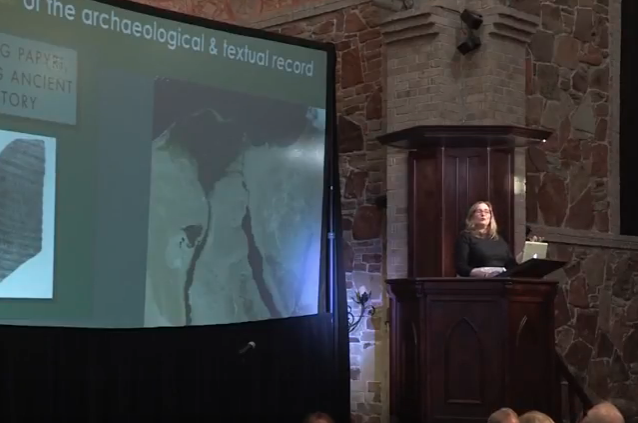 How did Christianity reach Egypt? What are the earliest fragments of the New Testament found in Egypt? What can archaeology tell us about when Christianity replaced the older Egyptian religion?
Discussing recent excavations at the fort of Vindolanda on Hadrian's Wall
Ancient Egyptian kings conquered Lower Nubia—today northern Sudan—nearly 4,000 years ago, defending it with a string of monumental fortresses along the Nile River.
What does the landing of the Mayflower in Plymouth have to do with the Battle of Marathon?
The Statue of Zeus at Olympia, in southern Greece, was counted as one of the Seven Wonders of the Ancient World and was even singled out for the awe it inspired in all who beheld it.
Garrett Fagan explores the theatrical aspects of Roman arena games—the stage sets, equipment of the fighters, and so forth—that created an artificial landscape in which the violence of the spectacle was staged.
Barry Strauss talks about his new book The Death of Caesar: The Story of History's Most Famous Assassination.
Ever since then the end of antiquity has always been seen as about the opposition between a Roman Mediterranean and a Germanic Barbarian north.
Greeks have greatly influenced and contributed to culture, arts, exploration, literature, philosophy, politics, architecture, music, mathematics, science and technology, business, cuisine, and sports, both historically and contemporarily.
Large empires and small kingdoms, that had taken centuries to evolve, collapsed rapidly. With their end came the world's first recorded Dark Ages.