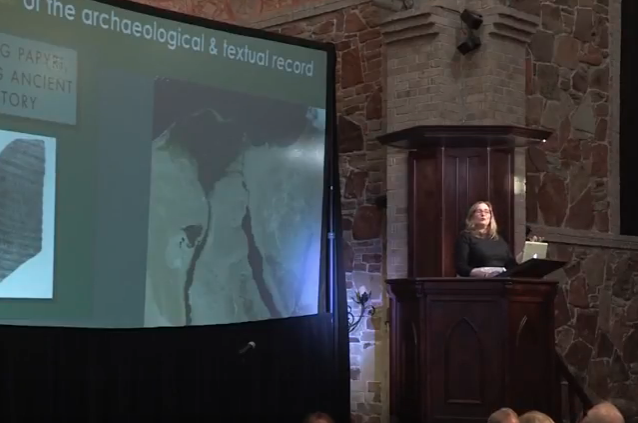 How did Christianity reach Egypt? What are the earliest fragments of the New Testament found in Egypt? What can archaeology tell us about when Christianity replaced the older Egyptian religion?
The Flaminian Obelisk was carved at the height of Egypt's New Kingdom, during the reign of Seti I (1290 to 1279 BCE), the father of Ramesses the Great.
A tiny Egyptian mummy long believed to be that of a hawk is actually a rare example of a near-to-term, severely malformed fetus
An ancient horse burial at Tombos along the Nile River Valley shows that a member of the horse family thousands of years ago…
The 140-meter pyramid that still casts its shadow over the sands of Giza is surely the greatest legacy of Ancient Egypt. However, there are many everyday items, practices and customs that we now take for granted, which would not exist were it for the Ancient Egyptians.
Test your knowledge about ancient pyramids, statues and more!
If improving your reading is your goal for 2016, you've come to the right place! Here are our hot new ancient history releases for January!
The British Museum's Egypt: Faith After the Pharaohs launched a little over two weeks ago and received resounding critical acclaim. Curator Elizabeth O'Connell discussed some of the important themes and pieces selected for the exhibit in her recent talk, Curator's Introduction to Egypt: Faith and the Pharaohs.
The British Museum's latest exhibit, Faith After the Pharaohs, presents an intimate look at how religion, policy and daily practice intermingled and survived in post-pharaonic Egypt.
In these four videos, Gene Kritsky, author of The Tears of Re, talks about beekeeping in Ancient Egypt