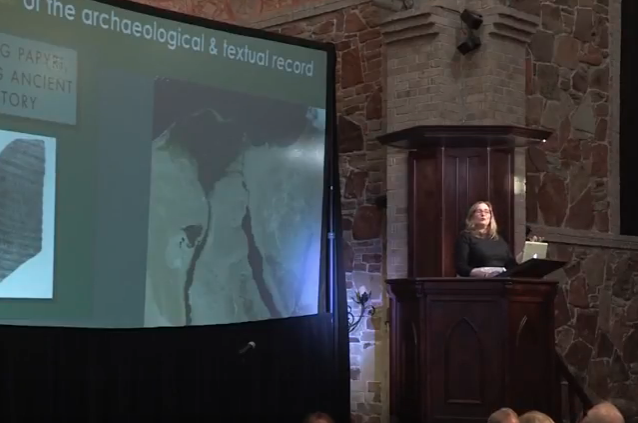 How did Christianity reach Egypt? What are the earliest fragments of the New Testament found in Egypt? What can archaeology tell us about when Christianity replaced the older Egyptian religion?
The naming of the celebration as "Easter" seems to go back to the name of a pre-Christian goddess in England, Eostre, who was celebrated at beginning of spring.
Scholars have long debated Luke's view of the Roman empire – and for good reasons.
A few new releases for the historian on your shopping list!
The British Museum's Egypt: Faith After the Pharaohs launched a little over two weeks ago and received resounding critical acclaim. Curator Elizabeth O'Connell discussed some of the important themes and pieces selected for the exhibit in her recent talk, Curator's Introduction to Egypt: Faith and the Pharaohs.
The British Museum's latest exhibit, Faith After the Pharaohs, presents an intimate look at how religion, policy and daily practice intermingled and survived in post-pharaonic Egypt.
This paper will attempt to explore this new pagan identity that emerged only a few years before the (public) extinction of polytheism and will attempt to trace the potentials of this last Pagan Revolution.
Jerusalem was a backwater in the Roman Empire by the beginning of the fourth century CE, with nothing left of its former first-century splendour.
A building thought to be where Mary and Joseph raised Jesus has been found by an archaeologist from the University of Reading. While…
The following is a unique interpretation of the development of Christian Just War theory, and other Christian attitudes towards war and killing